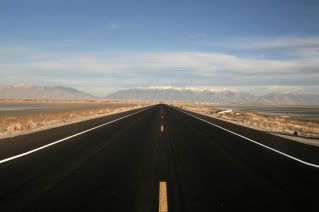 I've had a cute little Nike+ attachment I've been meaning to add to my running for some time now. Last night was the night. It was almost dark, but I figured if I didn't go then, I'd never go. I need to really commit to myself to take time out for just me. I manage to take time off work for the kids, be home on time for whatever my husband has going and I never seem to make a little time for me.

My mortality has really been on my mind lately. I'm not old by any means, but I'm definately not the spring chicken I was 10 years ago. I've been thinking a lot about the life I'm living and the life I want to live. I want be around long enough to watch my children and their children and maybe even their children's accomplishments. I can't do these things if I don't take care of myself. I love my family, but I'm learning that in order to take care of them well, I need to take care of me.
I've found that a great part of my battle with food stems from my inability to waste. It doesn't matter if we go out to eat or if we eat at home. I can't just let food go in the garbage. I need to eat it so it doesn't get wasted. This totally doesn't make sense. I don't waste the food, but I fill my body with waste. Maybe this is a product of being forced to eat everything on my plate as a kid or maybe it's my dad's dinner time stories of starving kids in ethiopia that compel me to stock pile the extra food. Whatever the reason, I need to get past it. I watch my kids eat and when they're full, they just stop. I need to learn a lesson from them. I need to emotionally remove myself from eating.
That's where the running comes in. Running with the little Nike tracker was an interesting experience. I am not a fast runner by any means, but I certainly never thought I was a slow as the tracker said I was. I've always been a solid 10-minute miler. Last night I was a 20 minutes--seriously, couldn't I walk faster?!? I can really feel the extra 40 lbs I've been lugging around after this last baby. The good thing is that I'm so devastated after the run I can't even think about eating something. I'm going to try it again tonight. I need to remember that I'm not just running to look good, I'm running for my life.