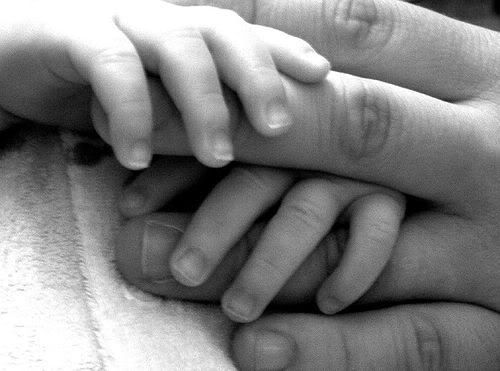 I'm always running around the office trying to get things done. When I realize it's time for me to pump, I run into my office shut the door and as soon as I'm done, I'm running out. Today, I ran out right into a contractor walking into my office. "Hey" he said. "How's it going? What do you have there?" It was me standing their with the cold packs to throw in the freezer, a breast pump attachment and a bottle of milk. "Uh, nothing" as I tried to tactfully slide back into my office. "Hey, are those bottles? What do you have in there?" IS HE SERIOUSLY ASKING ME THIS? "Nothing" I said, "I'd rather not discuss it." Then, I shut my door and wanted to hide under my desk. Yeah, humiliating. And, what an idiot. Go figure!
Two times a day I shut my office door to pump. It's time consuming, it's getting tougher to do effectively and it, at times, is humiliating. My baby is now 11 1/2 months old and in two weeks she will transition to regular cows milk. There is a part of me that is so relieved to be able to stop pumping/breastfeeding and another part of me that is a little bit sad. When I'm at work away from her, this is my way of giving to her even if I'm not actually there. When this stops what will my contribution to her be during the day? Even though she doesn't know how tough it is to get her a bottle, I know. This is the end of an era for me. She is my last baby (unless I win the lottery or my husband buys on - neither of which I am really banking on). I should be overjoyed at the prospect of getting my life back. But, I'm not. I'm just okay with it.
I have a light cold going through my house right now-thank God it's not the flu (yet). First it was the baby, then me, then my son and I think it's creeping up on my daughter. When my kids are sick, there is no place I'd rather be than right there beside them. I race home to get to them. When the baby was sick, I'd fly home, drop my junk at the door and practically run to her. I'd pick her up to hug and kiss her and then the worst...she didn't want me. She wanted the Nanny. She gave me a quick cuddle, then reached for the Nanny. This breaks my heart, but when I put it in perspective, I'd rather the baby reach for the Nanny than repel her.
In the back of my mind, my trump card was that I was a source of
nourishment
for her. We were able to share a bond that no one else in my household gets to share. Now, in two weeks this will be gone. Weaning is going to be tough on both of us. I can
almost
understand how some women prolong the nursing experience for years. I can see now that the "lasts" associated with the final baby are going to be harder than I ever imagined. I see tears in my future...