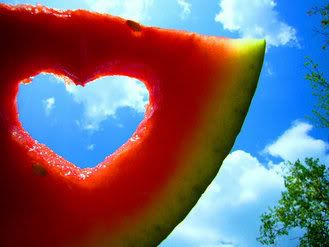 Wow...more than a whole month of my life has gone by and I haven't posted a thing! I've tried two times to post, but for whatever reason something went awry and at least 1/2 of the post deleted (I'm sure it's a user error!). Make no mistake, there has been PLENTY to dish about this past month, but sometimes, I think you just need a breather to take a break from yourself and your drama.
Summer is supposed to be upon us, but from the cool and windy weather we've been having, you'd never know it. Isn't this California for crying out loud?!? It's no secret, I love summer. The warmth of the sun and hum of warm nights always makes me feel at ease and level. My kids were let loose from school about two weeks ago and I miss this time with them the most. I feel like summer is the season where some of our best memories are made...little ones sitting on the porch sharing a big bowl of fresh strawberries, kids balancing on the brick planters, popscicles and so many smiles.
Then, there are some things that just don't seem to change - like the fact I'm still here at work clock-watching as I type. I still dread my job and hate that I'm leaving my babies every day to go somewhere I don't want to be. But this is my life. I can either find a way to be okay or I can sulk--which truthfully, I'm pretty good at the latter if I let myself. That said, this does not negate the "2 more years and I'm outta here deal" I cemented late last year with myself. At this point, I have about a year and a half before I just lose it. Placing an end point on this madness has proved effective in allowing me to function (yes, I know I sound psycho).
The kids are growing so fast. Everyone tells you it will happen, but when it does you can never be prepared enough. My big girl turned 7 yesterday. She gets a little spicier everyday, but there's a part of me that loves that she is such a spirited kid. My friend's mother once said to me, "You'd rather have a child with spirit than a child with none." I like to think she right on this - and tell myself this over and over on the days the "spirit" gets a little to "spirited."
My baby girl is quickly turning into a toddler. She's now 19 months and thinks she's a 5 year old. I guess this is what happens when you are the youngest of three. It's hard for me sometimes to remember that my two big kids were once as small and sweet as she is. Like my big girl, this baby girl has spunk. Last night she pretended to be asleep, then actually fell asleep. Watching her crunch up her little face, then drift off to dream land made my exhausting night perfect.
Then there is my little boy who accomplished the unthinkable this week. He actually moved up a level in his swim class, leaving his big bossy sister in - as she described - "the baby class." She's taller than him, faster than him, more articulate and accomplished then him and she does not let him forget it. On the first day of swim class she poked fun at him for being in "the baby class" right before they called her name to join the same class, silencing her momentarily. Yesterday they he moved up and she stayed. As soon as I walked in the door from work I had a swim ribbon in my face. For once, he got to be the super star and I was so proud of him.
I always thought I just wanted little girls and then I had a little boy. I know he loves me just because he does, not because he had to. My big girl loves me, but on her own terms. Baby is just my baby and I'll take the baby love as loooong as I can get it.
My life is crazy and I don't get enough time with my husband or for myself, but I wouldn't trade it for anything!