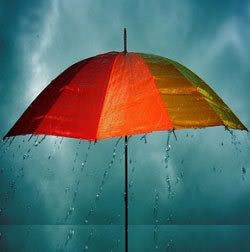 The last few weeks have been jam-packed with different things. Two weekends ago, I completed the Women's Nike Half-Marathon and become the proud recipient of a shiny little Tiffany necklace. This year was about just finishing. Next year will be about what the time. I was so happy and proud...
Last week's work-week quickly took all that excitement from the half marathon accomplishment and sent it straight to hell. We're in the middle of a huge project that is weather sensitive. We were already pushing it, but just found out that equipment set to arrive this week has been delayed until the first week of December. No one is happy about it. But, in the freak-out of it all, I've been having it served up to me non-stop for days. I have engineers who "don't understand how this could have happened" a boss who is "the only one who doesn't have tunnel vision and is going to be left to figure out this mess" (because that's really true) an even bigger boss who thinks "this is project is crazy." I just sent off the update to the client. I will cross my fingers that the tongue lashings are done for now.
Soccer. It's great for the kids, taxing on us. We have various practices and clinics 4 days a week and games on Saturday We are maniacs on Saturday trying to get everyone packed up and where they are supposed to be. Of course it can't be easy, so we split up because the games have been overlapping one another on different fields on opposite sides of the city. It's a miracle that my husband and I are still married after the crazy is said and done.
This last Saturday it began to sprinkle and all I could think is "Please, Please, Please God, let it pour and close the soccer fields. Give me a Saturday off." The clouds must have been too thick to hear the desperation in my voice because we played and it was wet and cold. How wrong is it that the forecast shows rain next Saturday and all I can think is "I hope the game is cancelled." Next weekend is a Halloween party AND the World Series...
I am exhausted. For a brief while I thought I could do four kids. Yeah, maybe four inactive mutes but not four kids like the three busy, active, sporty ones I've got. And truthfully, I honestly still think I could...if I didn't work and could hold the household together. I don't have a good enough handle on the homefront when I'm working and things fall through the cracks. I know some super moms manage to get it ALL done, but I've come to accept that I'm not that mom and probably never will be.
As I mopped my kitchen floor this morning at 5:30am, changed out a basket of laundry and managed to fully blow dry my hair - all before daylight or waking kids, I quietly accepted that my three kids are good. They are not always perfect, but they are perfect for us.